(+91) 8826897805
sunny@teleweb.in
53, Block - C, Flatted Factory Complex, Jhandewalan, New Delhi
Logo Design
---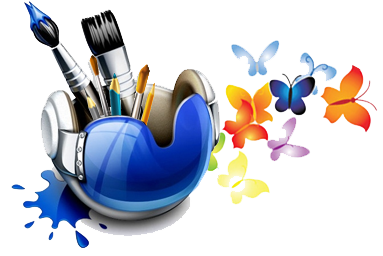 Logo of a your company or business plays most important role to describe you brand value and impression, and for this we have team of skilled Graphics Designer to make unique and creative Logos for your company. A good logo design of your company can attract more and more new customers to your business. Our team of designers will collaborate together and present you some intially logo designs for you company and do after changes if required and present logo as you will finalize for your business. We are dedicated to our work and do not compromise with your work. Our graphics designers are fueled by passion of creative and innovative designs, Hence you will get attractive and effective Logo Design for your brand. We reinforce your brand vision and value with our services.

We will be your true creative partner with whom you can get unexpected exposure to your brand name. Our services are also cost effective and awesome to suits your budget.
Creativity
Our team of designers always produce creative and innovative ideas and build your brans value with awesome Logo designs.
Professional Design
We have professional in each field of sevices we provide, to analyze and give best results according to user's requirement.
Latest Tools
We always up to date with latest technology and tools, so you will get attractive and effctive graphic designs.